Products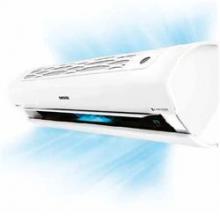 Stylish and slim, wall mounted air conditioning units compliment any interior decor . It comes with easy to use wireless remote controller, super quiet operation and plasma filtration.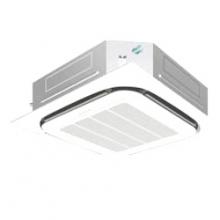 Compact cassette offers the optimum in air conditioning technology. The four way blow insures that the cool /hot air is distributed evenly across. Cassette units are ideal air conditioning solutions for all types of applications.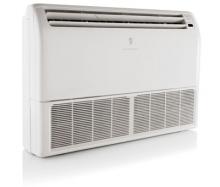 The floor/ceiling mounted air conditioners gives high performance from a compact unit. It will fit under most windows making it ideal for residential applications especially in conservatories and loft rooms. They are also extremely quiet and energy efficient with a long air throw.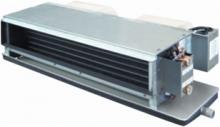 The floor/ceiling concealed unit is a versatile air conditioner that can be mounted either vertically or horizontally. The compact design of the unit allows for easy installation and makes them ideal for situations where space is at a premium.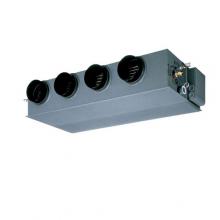 Whatever shape the room, ducted units create uniform temperatures throughout. The unit is totally concealed usually within a ceiling void, Cool or warm air is then ducted into a room thorough diffusers position in the walls, floor or ceiling.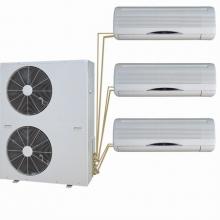 Multi type systems are one of the today's most advanced forms of air conditioning, creating the ultimate controllable environment in the modern work place or housing. These systems are very handy where the outdoor space is at premium.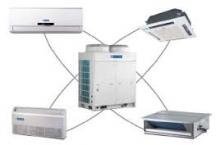 A high-performance operating system utilising innovative triple high-efficiency compressors and advanced refrigerant flow control technology (Power Accumulation Technology).With heat recovery operation, cooling and heating can be performed simultaneously and automatically within the same refriger