Installation
The main components for any air conditioning installation comprises of aesthetics, small spaces, social commitments, budget and most important of all comfort. We provide you with the best equipment at reasonable prices. Therefore when you call us, we will arrange an appointment with one of our expert engineers to visit your premises and discuss your requirements.
We supply and install the following systems: wall mounted, floor, cassette, ducted, ceiling suspended and VRV systems from the following suppliers Daikin, Mitsubishi Electric, Fujitsu, Toshiba, Sanyo and LG. Our installation service and expertise encompasses commercial, residential, health, education, food and drink rooms sectors in most of the cities of UK like London, Liverpool and Cambridge.
Guide to Installing an Air Conditioner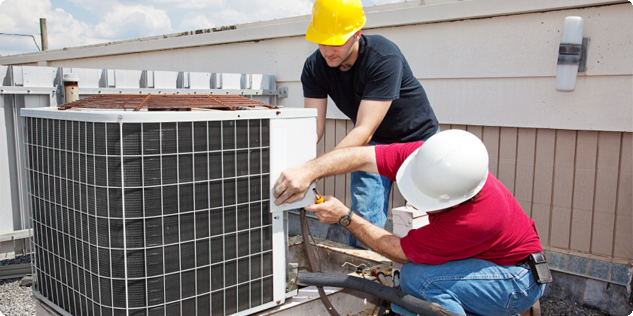 .
Height of AC
The first and most important element is to figure out the height of where the air conditioning unit will be placed. For example, in a 10ft high room, a split type AC should be installed at 7-8 feet for the best cooling performance. If it is a window type air conditioner, then the best height would be approximately 3-4 feet from the floor.
AC shouldn't be fixed very close to the wall in an airtight room. If it so, it will trip due to high head pressure, as heat dissipation can't happen. The distance from the wall must be more than 900 mm after fixing the air conditioner and top of the shaft should not be closed.
Selection of AC
You should Install the A.C unit in an area that provides good ventilation. Check that the air conditioner must not be blocked by any obstacle affecting the air flow near the air inlet and air outlet
You should Install the A.C unit in an area which can endure the weight and vibration of the unit
You should Install the A.C unit away from heat or vapor
You should Install the A.C unit in an area where the cold air can evenly spread in a room
You should Install the A.C unit in an area which provides easy drainage for condensed water
You should Install the A.C unit in an area not exposed to rain or direct sunlight
AC installation Problems
If you don't know the proper AC Installation method then it may bring the following problems:
Less cooling
Improper cooling
Less cold air circulation
After Sales:
Service from Air Fusion provides a flexible maintenance package once installation is complete. For your complete satisfaction and peace of mind we give you full manufacturers warranty on all your equipment subject to our terms and conditions.
Warranty:
3 years warranty on parts and labor subject to maintenance agreement under contract with Air Fusion.